am 31. Januar 2011 unter
Planet
abgelegt
von lamed
---
Endlich ist es wieder soweit…ich habe Urlaub bekomme…leider bloss drei Wochen(sollten erst nur zwei sein..konnte aber glücklicherweise noch verlängern), aber immerhin, ein kurzer Trip raus aus der Kälte und dem ständigen eingebunden sein…mal die Seele baumeln lassen… 😀 nee nix Jever…ab nach Bangkok…dann Hua Hin…und dann nochmal 10 Tage drangehängt und wieder rin ins Paradies namens Koh Phayam….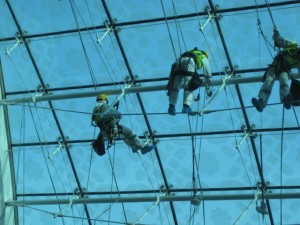 Hier paar Industriekletterer bei der Arbeit, ein kleiner Rückblick auf meinen Job….nicht das gleiche aber ähnlich…Kletterzeug is the same…nur die Tätigkeit is different…yes I like it…but more the holiday….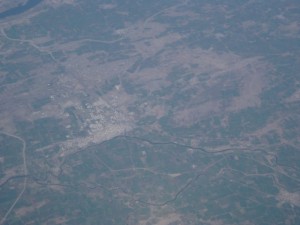 Noch ein Blick aus dem Flugzeug auf Indien und drei Stunden später um 18:40 Uhr Landung in Bangkok…
In Bangkok dann das freudige wiedersehen und ein erster Trip nach Hua Hin, dem Urlaubsort des Königs….