am 23. Januar 2010 unter
Thailand
abgelegt
von lamed
---
Endlich angekommen auf Koh Phayam und es hat sich tatsächlich gelohnt …..superschön, superentspannt und… zwar mehr Tourismus als erwartet aber doch noch sehr in den Anfängen hier….ich denke man sollte sich beeilen, wenn man das hier noch so erleben möchte…..hab ich ein Glück gehabt… 🙂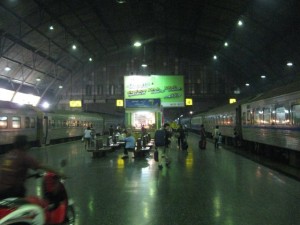 Es ist soweit…endlich Abschied vom exzessiven Leben in Bangkok… yes, der Bahnhof in Richtung Süden….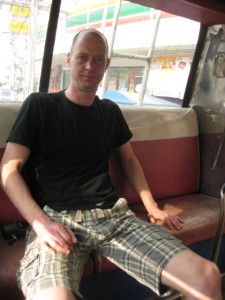 Here I am in the Bus to Surat Thani….Die Insel rückt näher….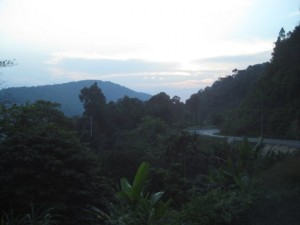 Erst noch am Dschungel vorbei in Richtung Ranong…..Yes..es ist net mehr weit…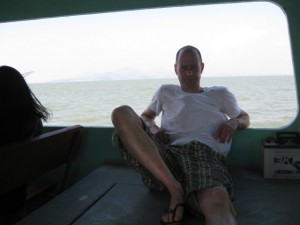 Me on the Boat to Koh Phayam, very nice boattrip…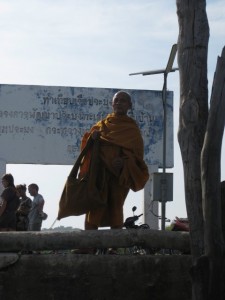 Da sind wir und begrüßen den Mönch….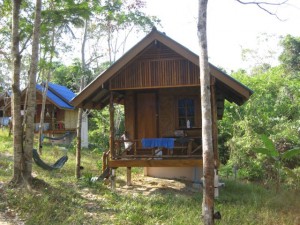 Mein Bungalow auf Koh Phayam….super schön…recht günstig bei smile Bungalow, wollten eigentlich zu Smile Hut….wurde aber verwechselt..und erst zwei Tage später bemerkt….ist aber auch eine sehr gute Location….hier bleib ich auch erstmal…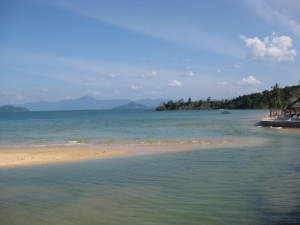 The Beach….no more comments…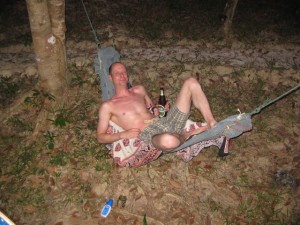 Ick würde ma sage…angekomme in the Paradise…na denn Prost….
Yes, that was the Trip to the Island…next Time I post from the Island…now I chill and drink one more beer…